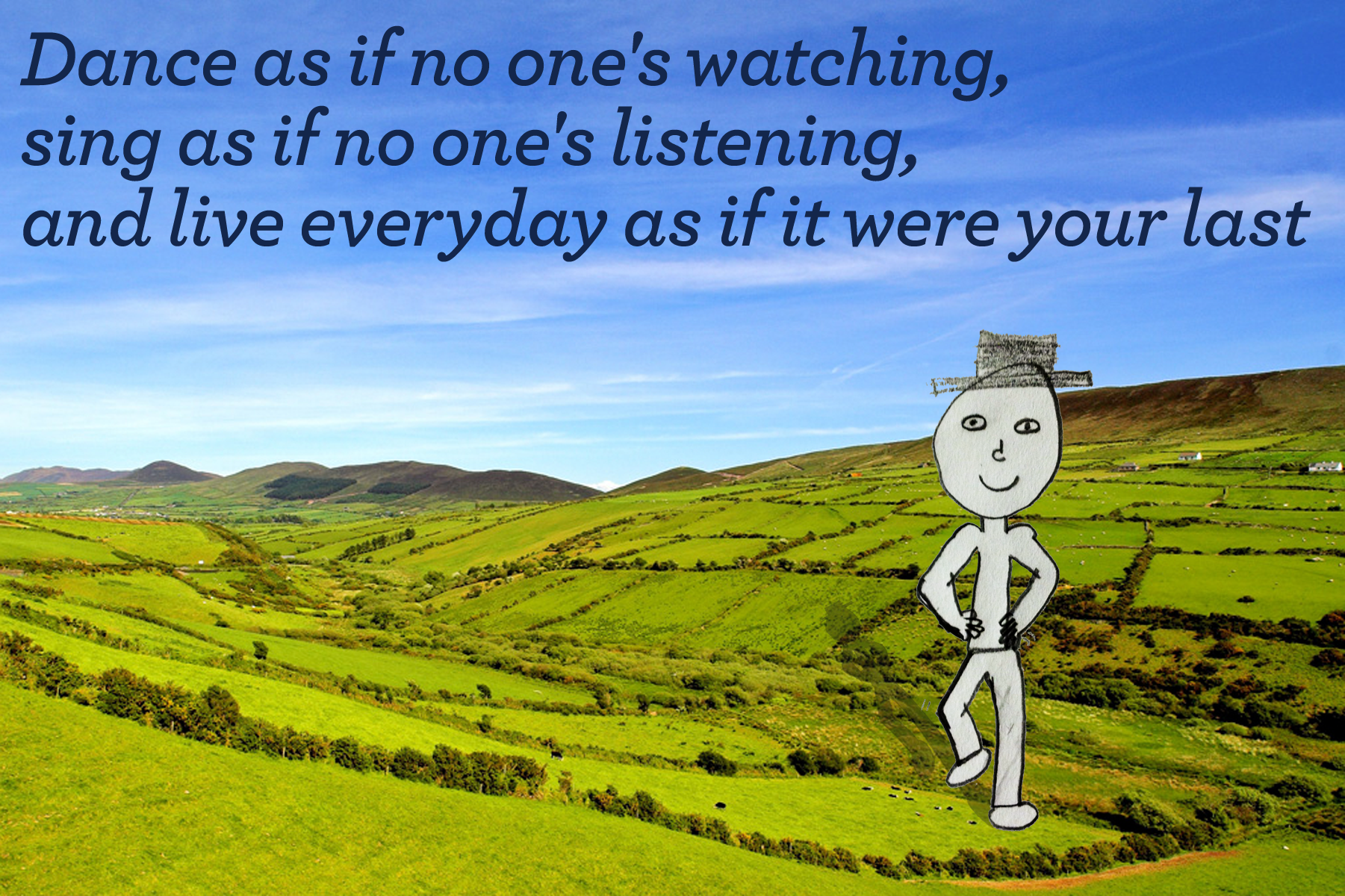 We are working on our holiday card this week. The idea struck me and I'm making it happen. Annika drew the illustration. I embellished it and found the quote. I'll have the other girls label and stamp the envelopes. The they are out!
What?! Too early for holiday cards, you say?!
Well, this holiday, we are sending them out for St. Patrick's Day.
Yep, we are sending our yearly Howdy Do on paper during our Irish Drunk On fest we dedicate to a saint.
So look in your mailbox to see if you will get a card from the Crawford this holiday.
Attributes:
http://www.touristmaker.com/images/ireland/typical-irish-landscape.jpg
http://www.sampleireland.com/famous-irish-sayings.html
http://en.wikipedia.org/wiki/Leprechaun
http://tonij.net/wp-content/uploads/2012/03/leprechaun-pirate.jpg
http://ocdeals.ocregister.com/files/2011/03/Leprechaun.gif
http://grapes.areavoices.com/files/2011/03/leprechaun7.jpg